Beach High d. Columbus for 2002 GMAC Championship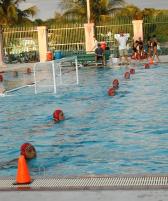 Beach relaxes before the first-quarter swimoff in the sauna-like Hadley Park pool.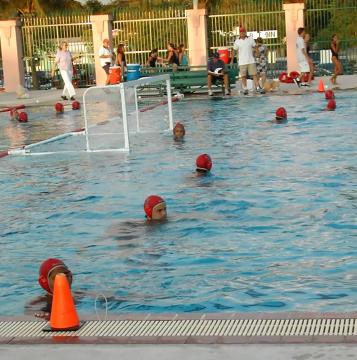 Rudolfo you can't hide behind the cone!
First Quarter Swimoff (QuickTime Movie)
Manga races for the second quarter swimoff (QuickTime Movie)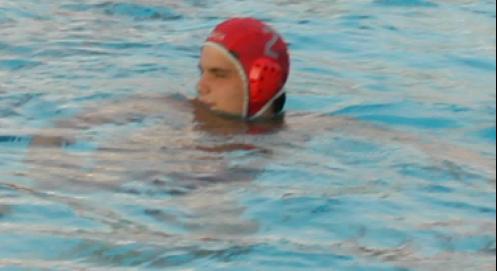 Manga relaxes before the game
Don't foul on the perimeter! Slough hard or not at all! (QuickTime Movie)
Sloppy passes prevent easy shots! (QuickTime Movie)
Rudolfo takes a 4m; will he make it? (QuickTime Movie)
Beach stops a Columbus 6 on 4 (QuickTime Movie)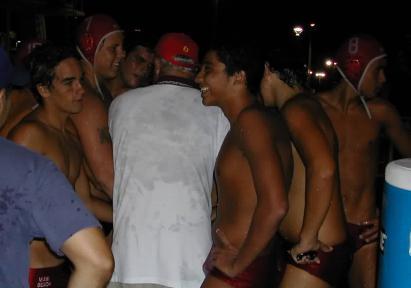 Beach thanks Columbus for a great game!
Beach High 2002 GMAC Champs!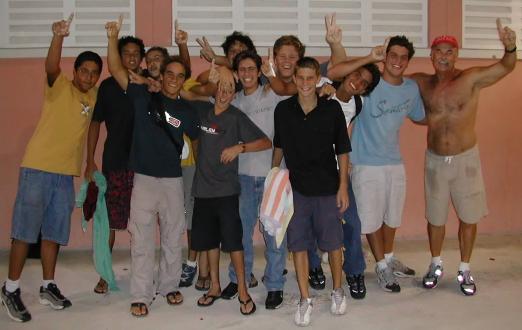 Who's #1?
Click here to order a print of the team picture picture ($.49/each)
Beach High vs. Gulliver (10-9) at the Ransome 2002 Invitational 4/12-4/13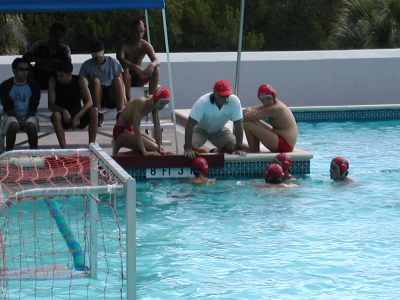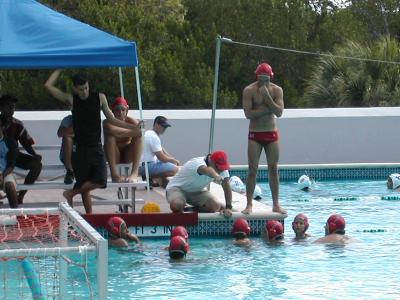 Will Leandrew stop the 4 meter? (QuickTime Movie)
Watch badly shot video of Jeremiah getting fouled ... repeatedly. (QuickTime Movie)
What should the title be: "How to beat front" or "How not to shoot from the Hole"? (QuickTime Movie)
UF Spring In the Swamp 2002
FIU 3rd Place (Raider 1st, Univ. of Florida A 2nd)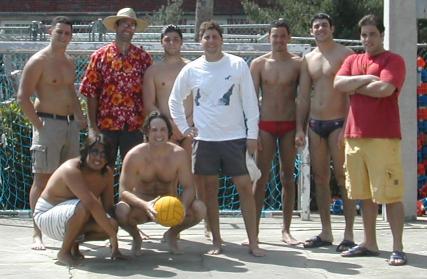 Barbara Goldman alumni in action
Isn't that Sleepy going 2m to 2m for FSU?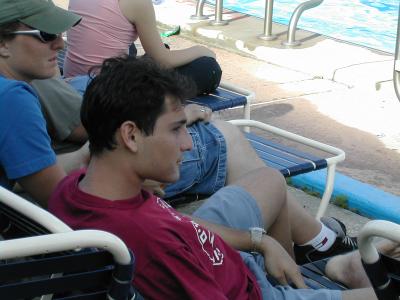 Wow! Isn't that tournament MVP Alan Strouse?
Ransome Christmas 2001 Tournament
Hanging out on the deck before a game (QuickTime Movie).
FIU Women from 2000 Plantation Christmas tournament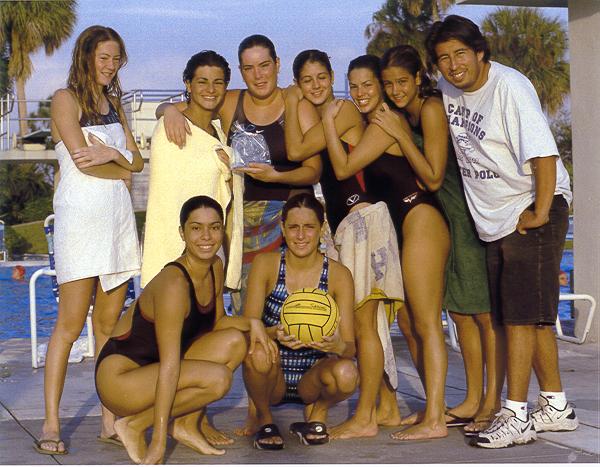 2nd Place
Hey doesn't that Lifeguard play for FIU!?!
The picture of Danny is from the Red Cross's website.
Pictures from 2001 Sunshine State Games:
Patrick tips the shot over the goal on man down defense! Or are Adam and Andy about to give each other high fives!?!
Evan Evans sets someone up for the patented reverse spin...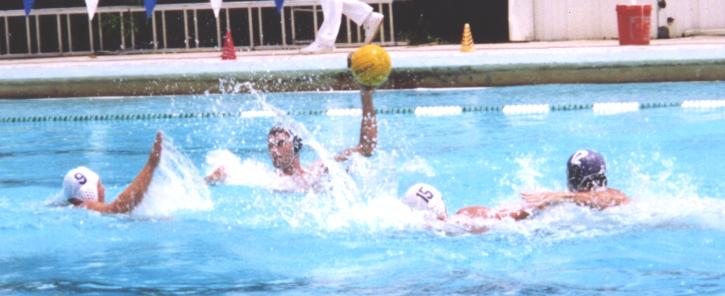 Hey Bruno! Is that a 3 on 2 going on behind you?!? That's why you should jam back on defense!

Pictures from the University of Florida, Spring 2001 Tournament